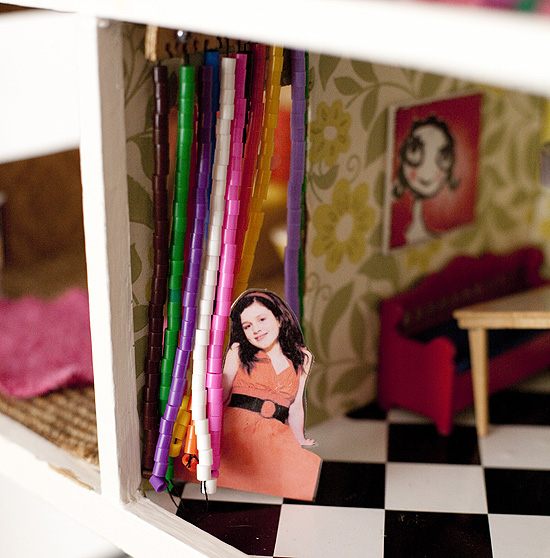 Remember Harry´s Mario House? Well I also wanted to show you his Dollhouse.
Batman, The King of Rock´n Roll and the King of Sweden lives there and so does Harry. Well at least a miniture version of them. Harry´s mom printed pictures of people Harry wanted in his house, then they got lamineted and taped to an paperclip, that was bent into an L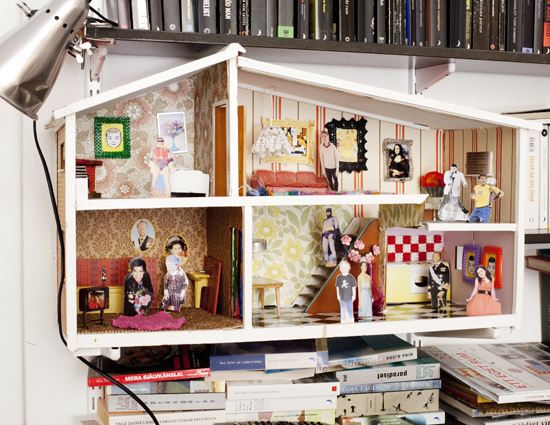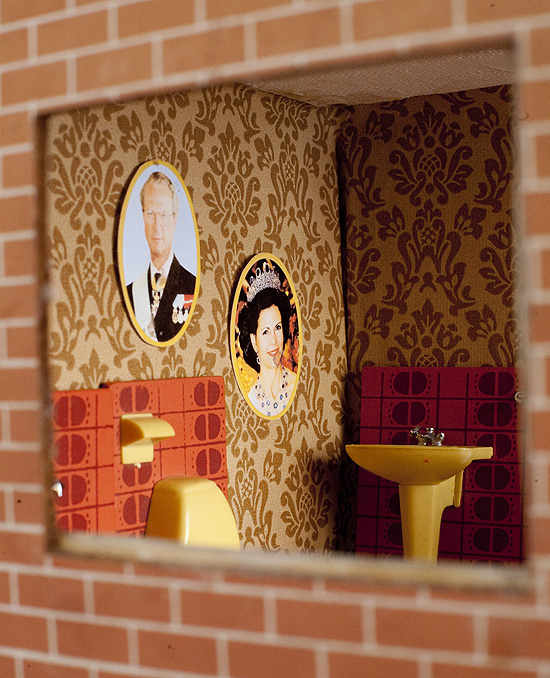 Royalties in the bathroom.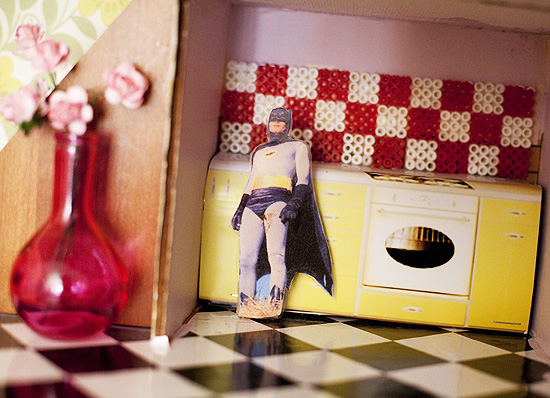 Look at that kitchen! It´s a bit like our Boxed Kids. It´s a photo of a kitchen cabinets wrapped around a box.  And a backsplash made of Perler Beads.
And look at Batman, thinking about what he should surprise Robin with for supper.. "I know he loves my Cheese Burgers but it´s been so long since I made "pigs in a blanket"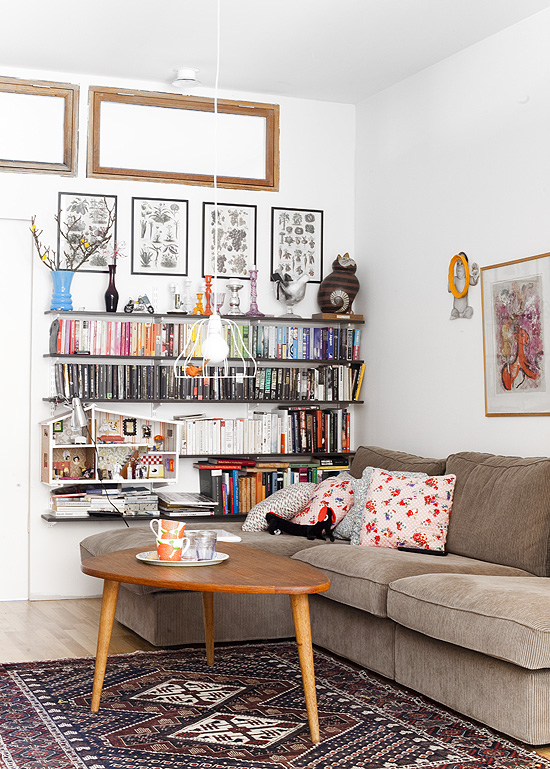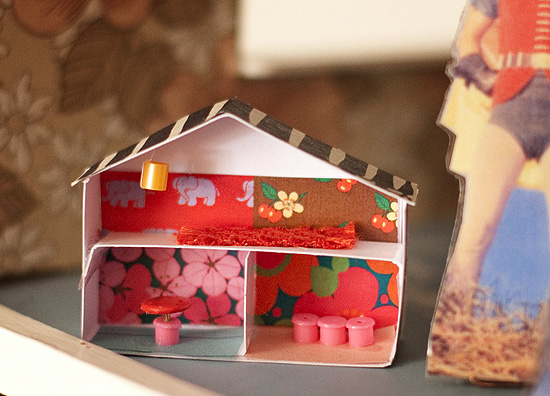 Every dollhouse should have it´s own dollhouse.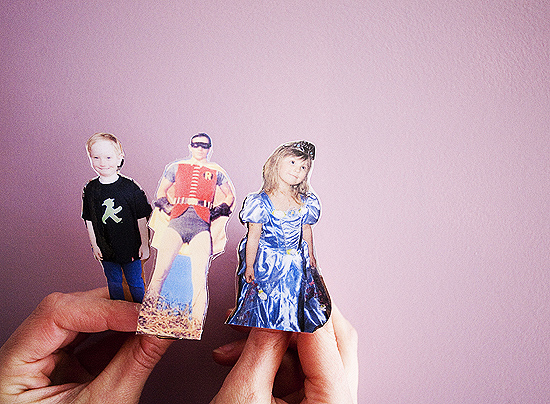 Roommates: Harry, Robin and Etta.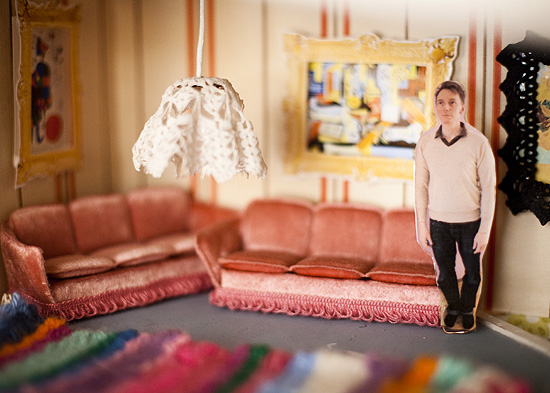 Priceless art pices. (provided by google)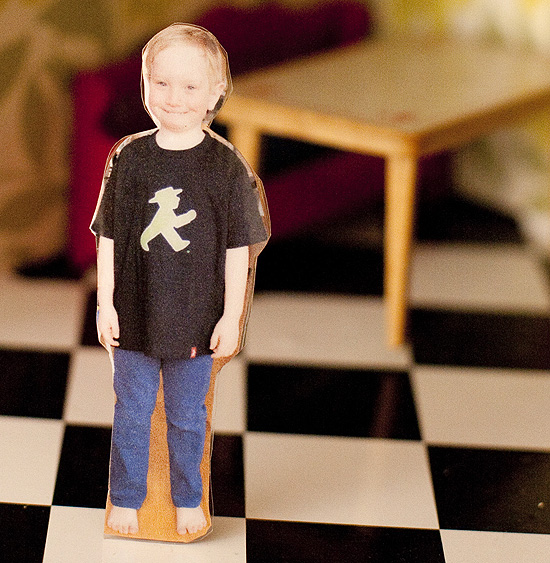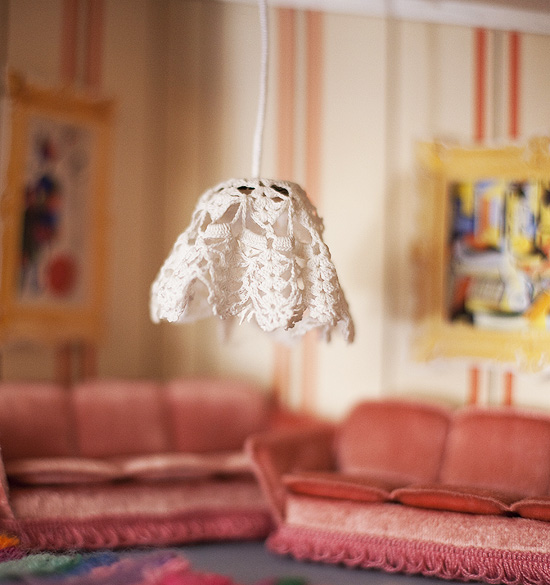 Pretty lamp made of an small table cloth.
Note: This is a post from our April Buddy DeerDot. Thanks girls for letting us tag along. Photos by me, Jenny Brandt.
In the Dos Buddy-project I spend time with friends documenting fun ideas and projects from their life. See all DeerDot post here!

0