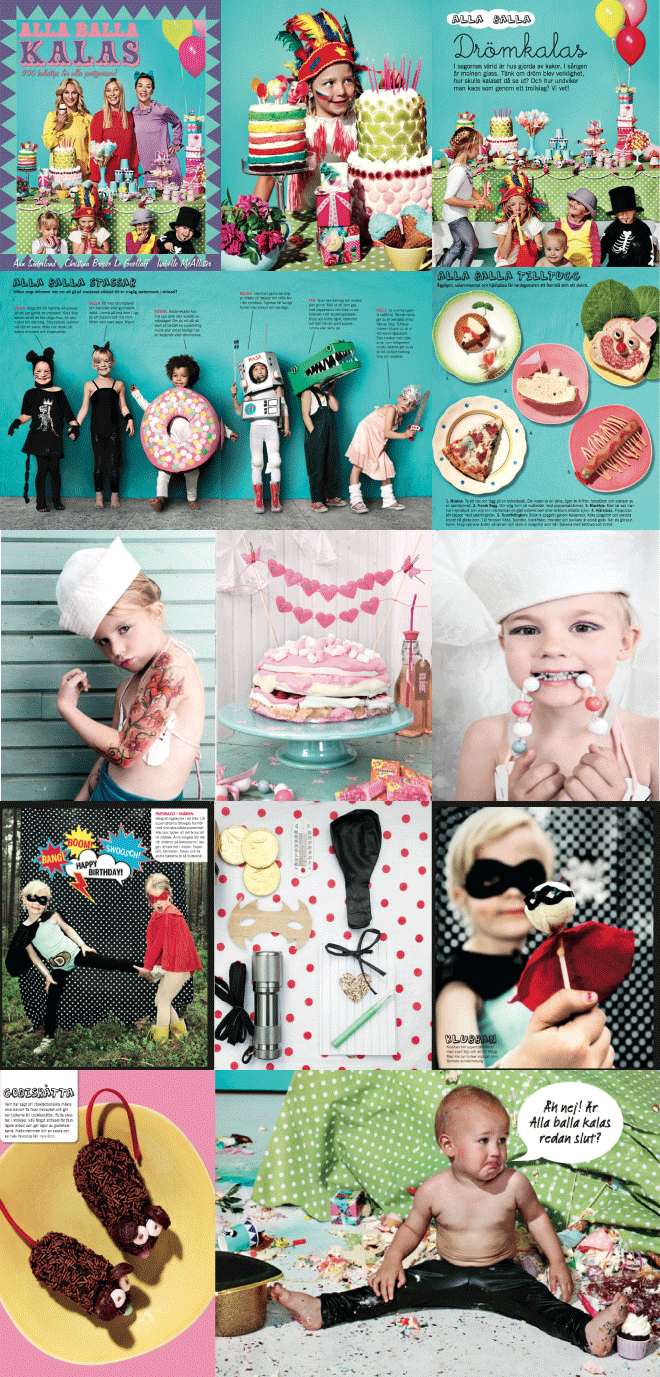 "Alla Balla Kalas" – the book
I, Isabelle, teamed up with ladies Christina Breeze Le Guellaff and Ann Söderlund to make a book about Kids partys.
We asked Jenny Brandt and Eric Josjö to take the photos.
In the book you get over 200 tips mostly -DIY, games and other smart things to think about when your going to have a party for your kids or if you simply want to spice up everyday with some party-glam.
The book costs 50 kronor (about 5 Euro/7 Dollares) and will be sold at ICA.