Dos family is a creative collaboration between photographer + TV-watching-genius Jenny Brandt and decorator + media whizkid Isabelle McAllister. Here they run one of the nicest blogs in the world.
Go do something!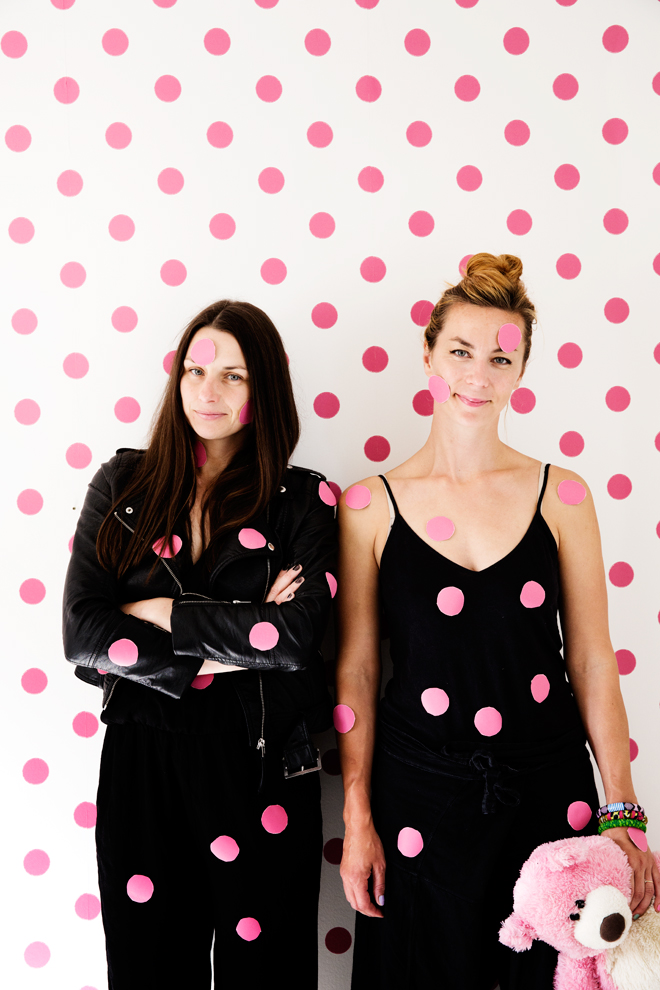 Dos Family consists of two different brains infected by color and shape, two families and one blog. Jenny Brandt is a photographer and webshop-owner in the south of Sweden, Isabelle McAllister is a decorator and TV-host based in Stockholm. After flirting on the internet, they started this blog together. And here it is! Already with over 90 000 readers a month from 142 different countries. Think big.
Dos Family is about good looking sofas, fleamarket findings, TV, how to build a diner with toys, country living, everyday life, food, felt pen-tattoos and challenges. It's all about the strange and beautiful thing called inspiration, really. Welcome to the world of Dos- now go do something!
Jenny Brandt is a gifted photographer with pictures of kids and homes as her superpower. She loves Days of our lives, flea market bargains and coffee. She lives in a small village in Skåne in the south of Sweden with hubby Jens, daughter Viola and baby boy Frank. They have painted their hallway eleven times, every time in another shade of yellow. Apart from redecorating, dressing up in costumes and working, Jenny and Jens design and sell super nice posters here . They spend at least one month a year in Nebraska, US. Jenny is the owner of every Scooby Doo-doll action figure on planet earth.
Jenny on instagram: jennyfromdosfamily
Isabelle McAllister is a well known decorator/ journalist with her own TV-show for kids plus several different projects going on at the same time: books, she gives talks, articles and other fun stuff. She lives in a messy but nicely fuchsia-painted apartment in Stockholm city with super tall hubby Eric, the circus artist Della and baby boy Beppe. Isabelle loves spray cans, chic-lit and cherries. She used to be afraid of mother nature, but since the McAllister-family inherited a small house in Dalarna she had to embrace even the Swedish winter. If you want to stop her, you have to put her in high heels.
Isabelle's portfolio: isabelle.se
Isabelle on Instagram: isabellemcallister
Text By: Rebecka Åhlund
Contact:

Do you like us, love us, or do you want to go do something with us? Please feel free to email us:
jenny at dosfamily.com
isabelle at dosfamily.com
0