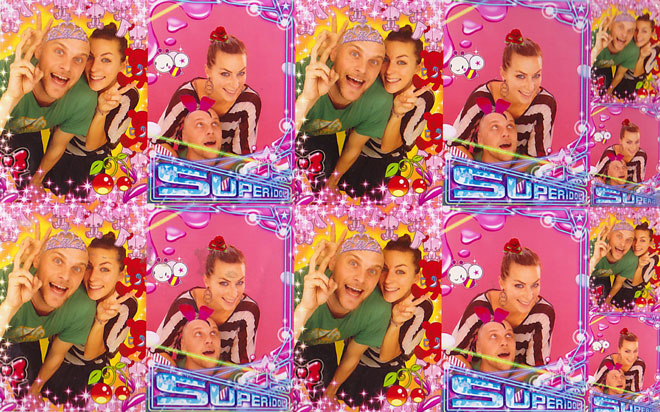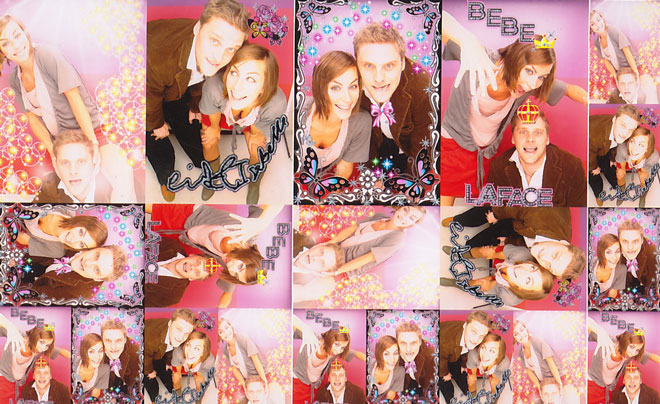 Now when we are getting love from around the world I want more! So I'm wondering if we have some readers from Japan?
I have been to Japan two times and I LOVED it. So much inspiration, crazy fun people and lot's of colors. And good food. Great culture and very good shopping! The list goes on and on…
First time I was over I did some exhibitions with both sneakers and presenting Swedish fashion. After I was done working Erik came to Tokyo and we traveled around Japan with train – yes that mega quick ones. This photo session was from one of those wicked photo booths that are big as rooms. You could change the back drops and dance around. Afterwards you had xx seconds to decorate it but we never figured out just how to since we couldn't read all the million little signs on the computers. I'm still wondering when all these machines and fun stuff – like these photo booths or the talking toilets are coming to the rest of the world?
Jenny – when are we going to Tokyo?
0