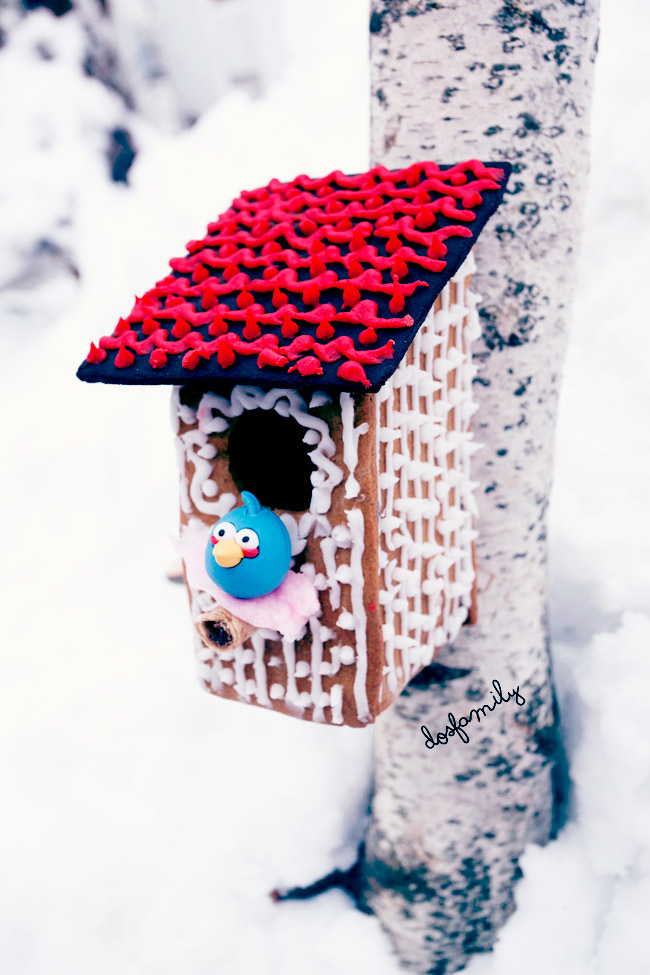 We did manage to put together a gingerbread house this Christmas. Jens decided on a birdhouse for Angry Bird.
It was really easy. He made a dummy of paper and we used it to cut the parts in ginger bread.
1 Roof. 2 sides. 1 Back. 1 front with an opening and a hole for the biscuit stick. We measured the stick and added 50% to the hole (it expands in the oven)
We were not planing on eating this house so we actually used a gluegun to put it together. I know this is the lazy version. But it was the only way we would get it done. We also added some cotton candy to the stick for the bird to sit comfortably.
ps. Yes you are right we burnt the roof.
Pin It
0