Beppe likes his pacifier so I made a little string to it.
Nothing crazy unique but -I like it and it serves it's purpose.
I'm getting to old to crawl on the floor to get it every time he spits it out…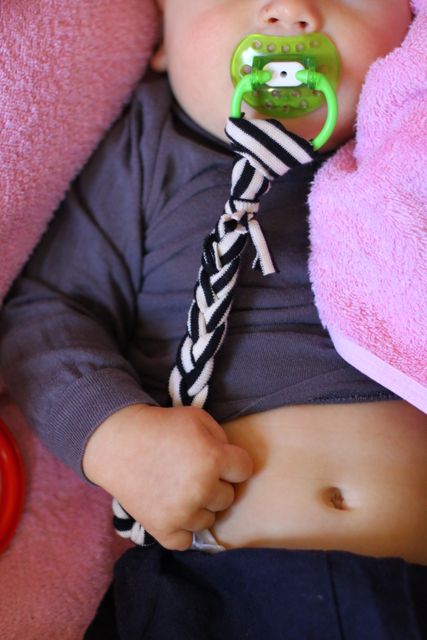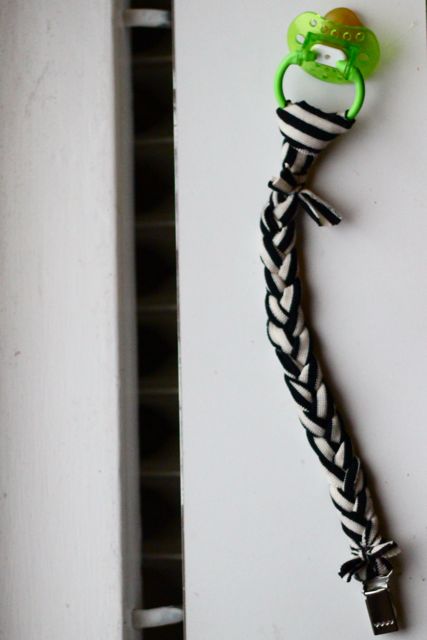 I simply braided some jersey and sew it on a clip.
0