We have found 39 results with the word you searched.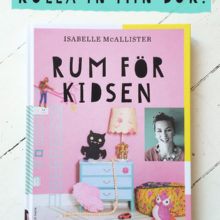 Det kanske inte är den bästa reklamen att som ny här att direkt börja snacka om att allt jag gör är på rea men ett litet tips är att även denna är har ett superpris på 69 kronor istället för runt 2-300 som den kostar överallt annars! Bläddra i boken på denna länk! Och läs…
Continue →
Bläddra i Rum För Kidsen! from Dos Family on Vimeo. In this video you can take a closer look at our book. Rum För Kidsen! There is also a readable preview available- Click here to read 19 pages from the book.
Continue →
Rum För Kidsen – Statements. Ny inredningsbok för barn kommer 11 mars 2014 from Dos Family on Vimeo. This is the second video from our book Rum För Kidsen! It's full with different statements of what we believe is good to think about when you make your kids rooms! One of them are: Let the…
Continue →